Air Bag Helping To Save Ballyfermot Youth Service
Our Mega Freestyle Air Bag will be in Ballyfermot this Sat 18th January 2014.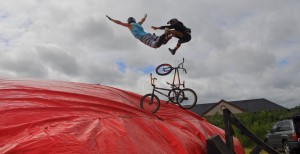 This is a fundraising event for the Ballyfermot Youth Youth Service.  The Ballyfermot Youth Service is home to the Biggest And Best FREESTYLE  BMX Club in Ireland, It had over 1000 young people take part in the fantastic sports of BMX and Mountain Biking in 2013.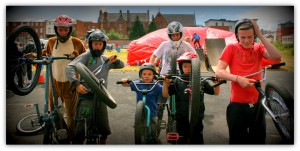 This year due to government cuts, the project is under extreme pressure to deliver the same level of programs and care for young people as it has done since 1985.
Over the past 5 years youth projects have suffered unacceptable cuts year after year, these cuts are directly affecting the amount of services young people can avail of and therefore young people are suffering at the hands of there own government.

The Ballyfermot Youth Service has lost staff members over the years due to  buget cuts and current front line staff are on a reduced working week. This means less time and attention is available for the young people of this area in a time when its most needed.
Please come down to the LE FANU PARK BALLYFERMOT ( Beside the leisure centre) for a great day out, we will have music and face painting while BMX bikers can have a go on Ireland's Largest Freestyle Airbag.
1pm Start.
A donation of 15 euro and includes full alday acces to the Airbag.
Established in 1985, BYS currently employs a total of seven  full-time and three  part-time staff. The staff team consists of a Youth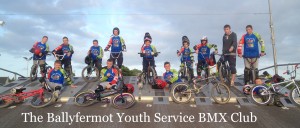 Service Manager, a Project Leader, four full-time and one part-time Youth Worker, an Outwards Bound Senior Instructor and Instructor, activities Co-ordinator, two part-time Youth Information Officers.
BYS provides a range of services to the young people of Ballyfermot from  Outdoor Education  programmes, Drop in Information  centres , Music and Arts programmes, access to the European Youth in Action programme and a comprehensive  Drugs Peer Education programme.
Call Ger On 0851639027 for more info on event.
Vist The Ballyfermot Youth Service Web Page to see the great work being done. http://www.ballyfermotyouthservice.ie/