Here We Go Again.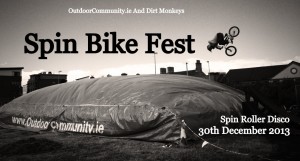 Outdoor Community And Dirt Monkeys have teamed up again to bring you what we think will be the best biking session of the year.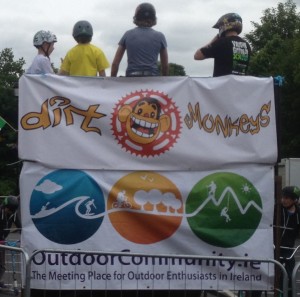 We are setting up base inside the Spin Roller Disco, Monday 30th of December, Long Mile Road, Dublin 12…
Yes that's right folks, inside the roller disco. Its gona be big, its gona be fun,
Like Us On Facebook For The latest News
https://www.facebook.com/outdoorcommunityireland
https://www.facebook.com/groups/144431308961173/
https://www.facebook.com/spin.rollerskating?fref=ts
Inside we will have our Mega Freestyle Airbag with custom built run in, a 9 foot kicker plus a 4 foot kicker for the smaller ones.
A Full set up of Ramps, Boxes Wall Rides And Jumps,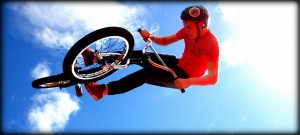 Cost Of The Day Is As Follows
10 Euro Entry Per Rider……. Includes full all day access to the Airbag And Jumps, Ramps, Wall Rides And Box Jumps.
5 Euro Entry Per Spectator…Includes access for photos and full day  viewing access.
Family And Groups Rates Available Upon Arrival.
Entry Permits the follow fun objects.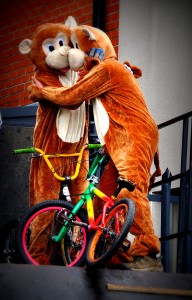 BMX without Pegs
Dirt Bikes
Skateboards
Scooters
Roller Blades
BMX Bikes Availible For Hire At 10 euro per day. Helmets Elbow And Knee Pads Also Available For Hire For 3 Euros For The Day. Bike Hire includes Safety Equipment
Safety Equipment must be worn at all times by all participants and must include the following.
Working proper fitting helmet.
No bike pegs
Bikes must have bar ends
Elbow and Knee pads for the Air Bag.
Bikes must be of good working order
All Safety equipment, bikes and others will be checked and tagged before entry.
Coffee shop open with food, tea and everything you need to keep going for the day.
Disco lights and music will be keeping everyone on form and in the mood for fun.

Any questions call 0851639027
See you all there.